It's March and the UK has entered into a national lockdown. To help being in lockdown and not seeing loved ones at the moment we have decided to launch a thirty day photography challenge on Instagram to help bring people together virtually with a fun daily challenge. We see it as a great excuse to get your camera out and start practising.
We have come up with thirty different categories for you to take photos of over the month of April. From colours, shapes to your favourite cup.
Use the hashtag #ukphotochallenge when posting your images and follow the hashtag to see what everyone else is posting. 
Enjoy getting creative with your camera again using the time we have been given productively.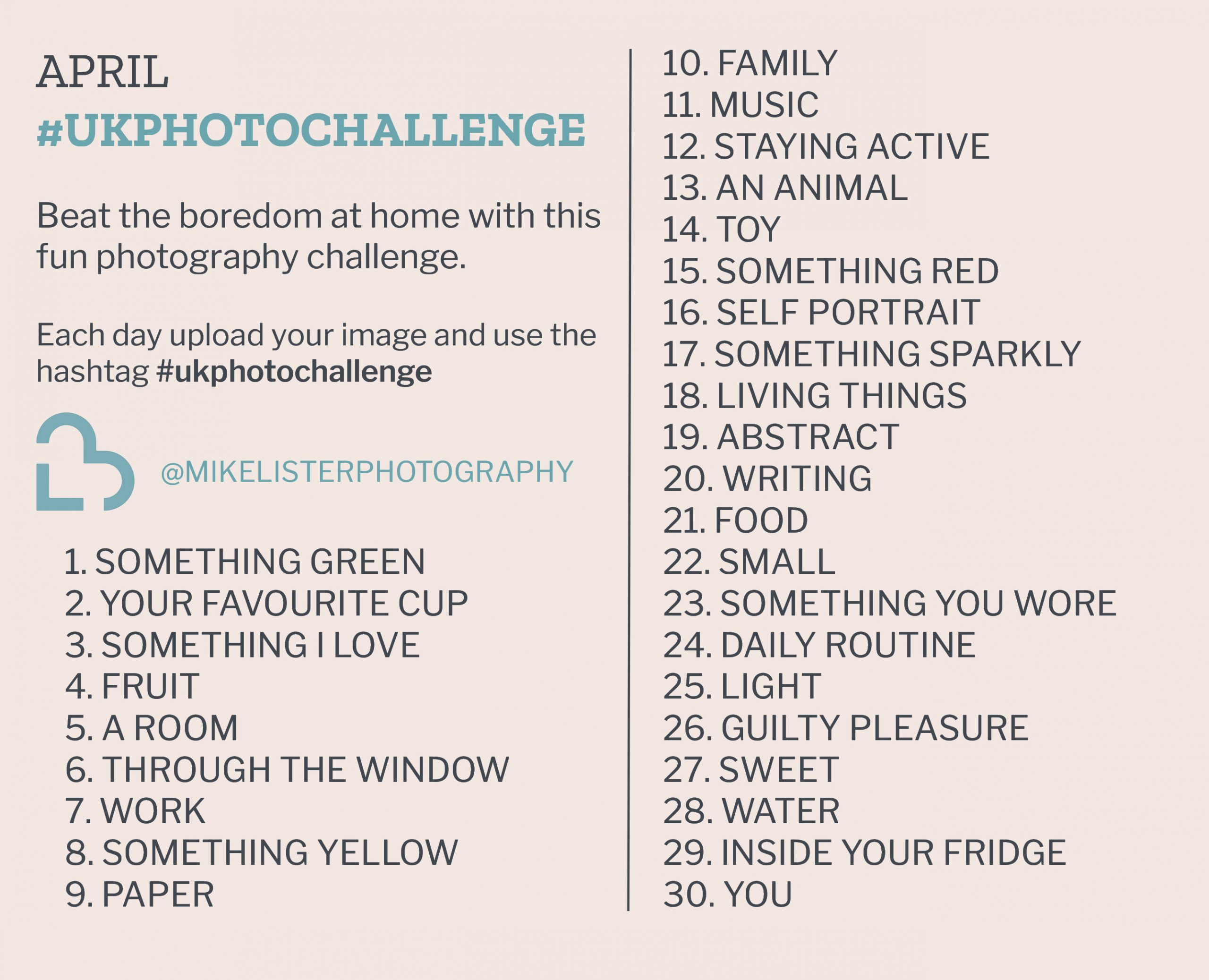 We will be taking part and i've spoken to a few of my fellow photography friends and they are interested in taking part as well. It doesn't matter who you are or what camera you have. It's all about being creative! Check out the photos below from Instagram for some of the amazing creativity from people across the country.
Remember to take a picture each day, post it on Instagram and tag it with the hashtag #ukphotochallenge 
Good Luck Everyone! 
Mike & the team