The golden rays of sunrise were just beginning to peek over the horizon when the town of Ilfracombe came alive with the spirited energy of runners on the morning of September 9th, 2023. It was the start of RunDevon, an event not just of physical endurance but also of heart and soul. And I, Mike Lister of Mike Lister Photography, had the incredible privilege of chronicling every step, every smile, and every breathtaking moment of this two-day 92-mile journey.
RunDevon isn't just any running event. Organized by the commendable charity, Young Devon, its purpose is grander and more heartfelt. With every mile covered, every drop of sweat shed, funds were raised to support vulnerable young people across Devon. As they say, the true essence of this event lies in its tagline – running not just for the finish line, but for a cause that changes lives.
Five challenges awaited the valiant participants: from a 9-mile dash to the grueling 2-day Ultra. Each race was designed to test the limits while offering a chance to witness the stunning landscapes of Devon.
The race courses journeyed through the scenic Exmoor landscape, capturing the soul of South West England in all its glory. With stocked feed stations, supportive crews, and checkpoints galore, RunDevon ensured a safe and delightful experience for each participant.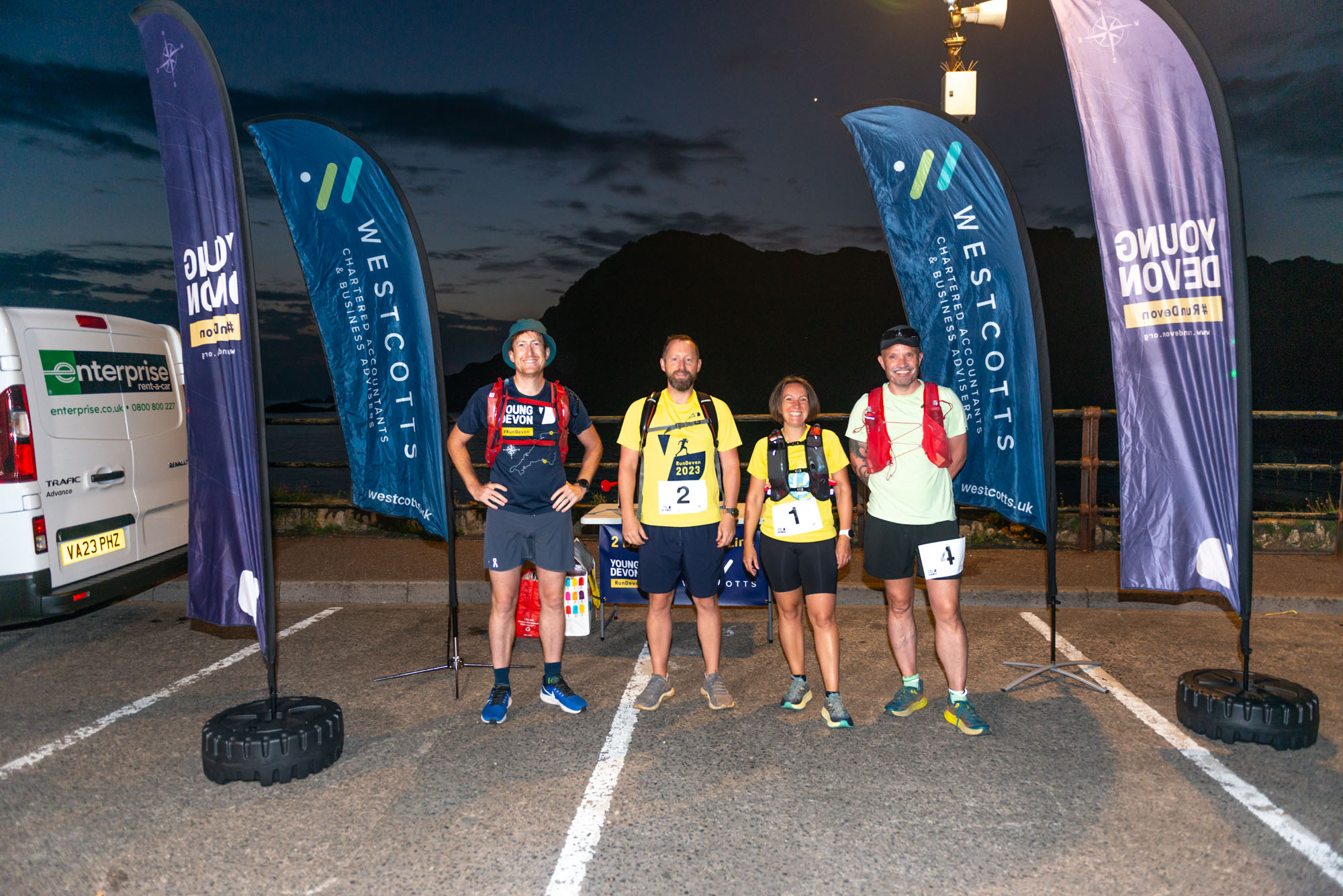 Day one's route from Ilfracombe to Oakhampton was a challenging 58 miles. The highlight? Four dedicated souls taking on the 2-day Ultra marathon. As they pounded the trails, my camera caught their determination, the camaraderie amongst them, and the sheer beauty of Devon that surrounded them.
With a 7 am start on Sunday, day two commenced at Oakhampton. The route ventured through iconic landmarks like Lydford Gorge, Tavistock, and Yelverton before culminating in Plymouth. My drone soared above, capturing panoramic views of runners against the backdrop of Devon's picturesque terrain.
What made day two even more remarkable were the additional races that kicked off at various checkpoints. Whether it was the 34-mile, 25-mile, 15-mile, or the 9-mile challenge, all participants had one shared goal: crossing the finish line in Plymouth. And as they did, an ecstatic crowd of supporters and families cheered, their applause echoing the sentiment of community and unity that RunDevon symbolises.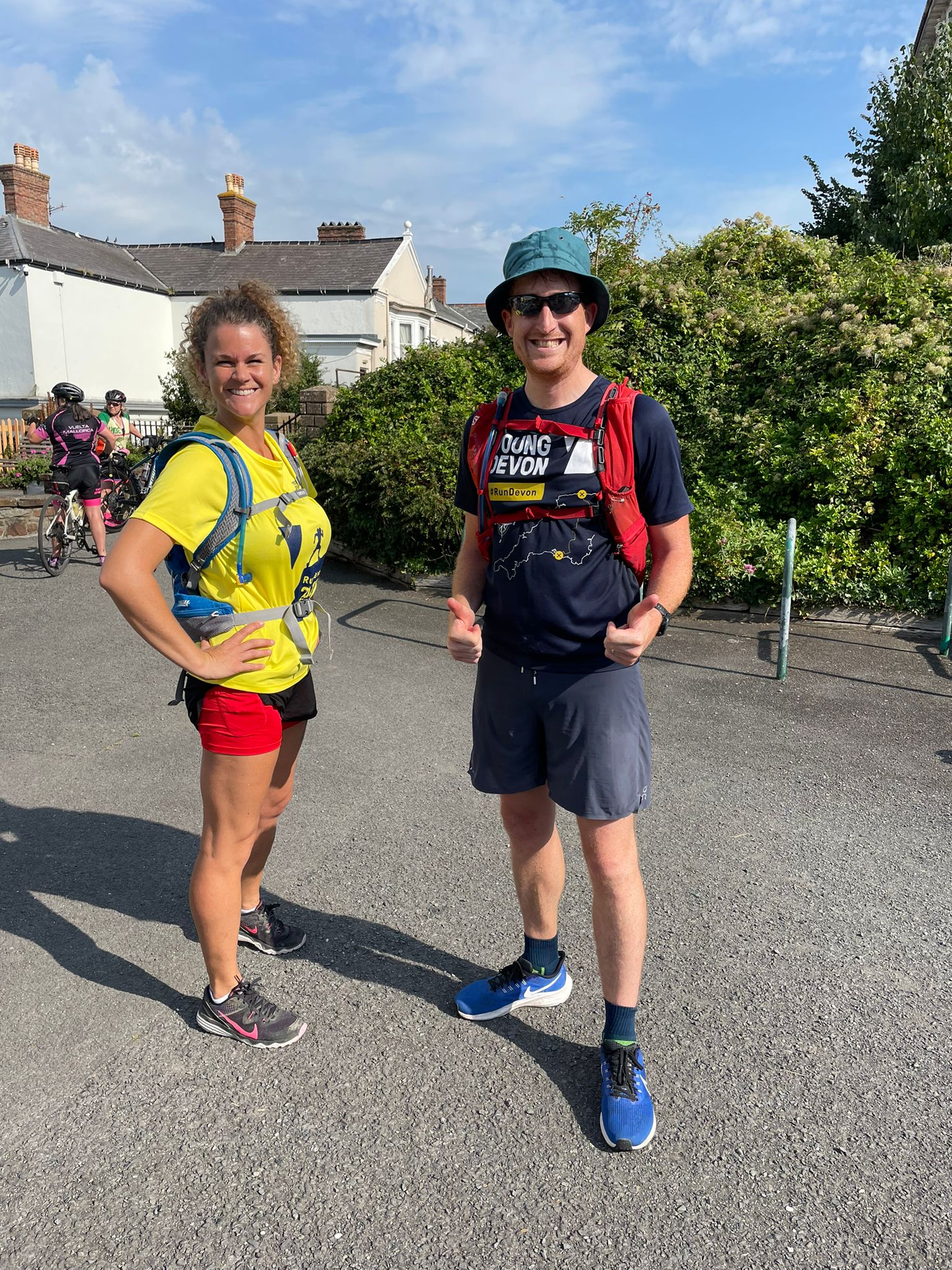 The weather, though, decided to up the ante. With temperatures soaring, it wasn't just a test of physical endurance but also of mental grit. But the spirit of Devon, embodied by the runners and the cause they were supporting, prevailed. Each finisher, drenched in sweat but glowing with accomplishment, was a testament to the human spirit's resilience.
Behind my lens, I witnessed more than just a race. I saw stories of determination, tales of friendship, moments of introspection, and instances of sheer joy. The landscapes of Devon provided a serene backdrop, but it was the people – the runners, the supporters, the organizers from Young Devon – who were the real stars.
Young Devon, with its unwavering commitment to nurturing the youth, ensuring their wellbeing, and giving them a voice, was the driving force behind this event. Their work, supporting over 2000 young individuals annually, resonates with the ethos of RunDevon. The run isn't just about the miles; it's about making every mile count for those in need.
As a photographer, I've been part of many events, but RunDevon was personal. It was an interplay of nature, humanity, and purpose. And as I reviewed my photographs, I realized they were more than just images. They were memories, stories, and emotions – all captured in a frame.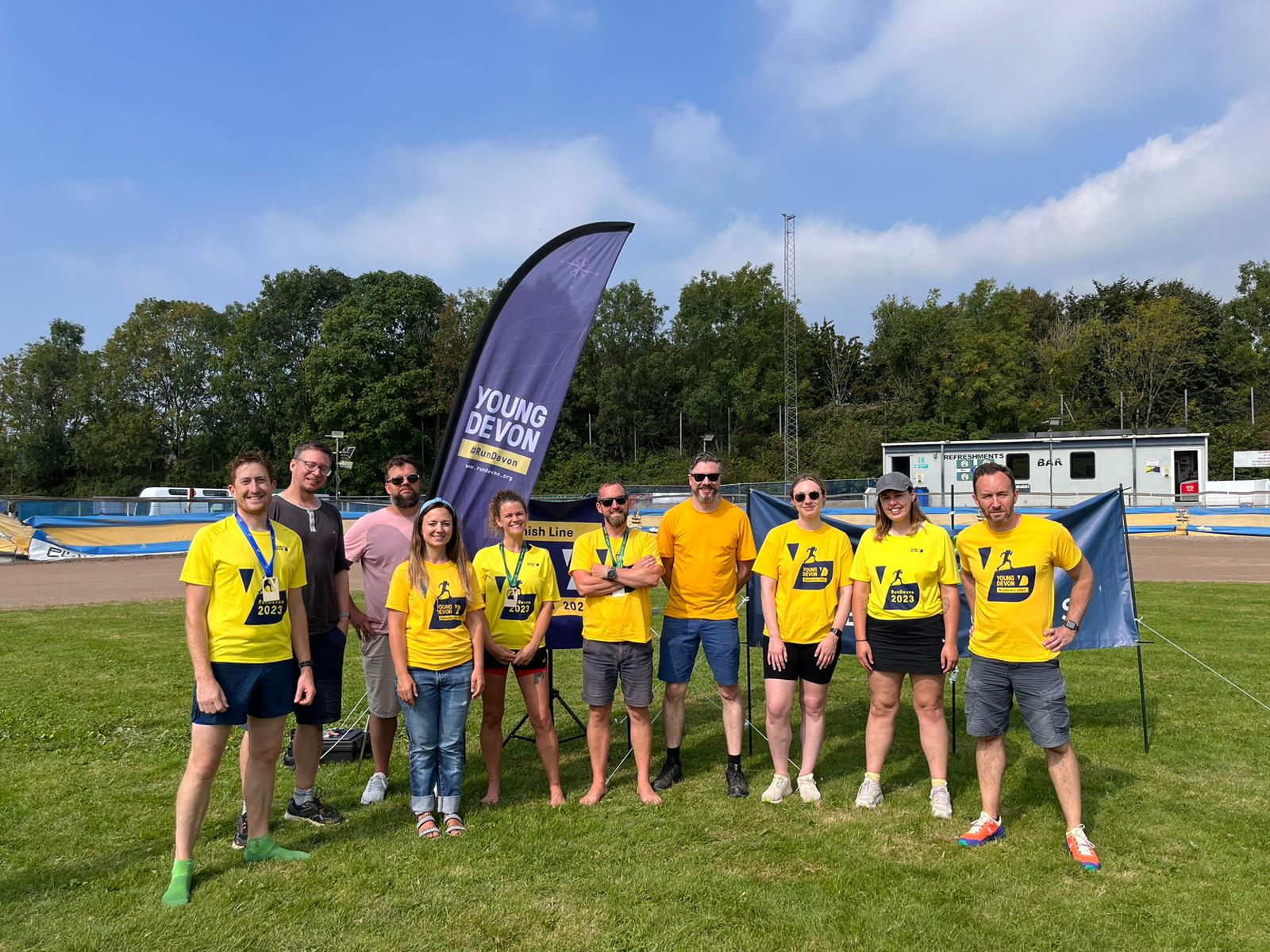 As we revel in the euphoria of RunDevon's conclusion and reminisce about the beautiful moments I was fortunate to capture, there's another essential aspect that deserves immense gratitude: the generosity of sponsors and donors. Without their steadfast support, the event wouldn't have realized its grand vision of making a significant difference in the lives of young individuals in Devon.
As the last runners crossed the finish line, a spectacular figure lit up our spirits even more – a whopping £19,001 raised as the time of writing! Each penny of this amount stands testament to the belief and commitment of our sponsors and everyone who sponsored the runners. It's not just about the monetary contribution; it's about investing faith, hope, and positivity in a cause that promises a brighter future for the youth.
It's heartwarming to know that even after the event's conclusion, the spirit of generosity continues. The expected inflow of further donations in the weeks to come will only amplify the impact of RunDevon and, in turn, Young Devon's noble mission.
To all the event sponsors, individual donors, and everyone who believed in this cause – your support has been the backbone of RunDevon's success. You've not only fueled a race but also ignited countless dreams and hopes for a better tomorrow. On behalf of Mike Lister Photography and the entire RunDevon community, a massive thank you! Your benevolence has made this journey memorable and meaningful. Here's to the power of community and the magic it can create when united for a cause.
If you have an upcoming event or occasion that you'd like to have beautifully captured, don't hesitate to contact me. I'll do my best to preserve those precious moments for you. You can contact me at 07815141779 or via email at mike@mikelisterphotography.co.uk. Let's create lasting memories together!