10 Key Questions you need to ask your Wedding Venue
Weddings are a huge affair and can be quite overwhelming to plan. However, we can all agree that one of the most fun aspects of wedding planning is finding a wedding venue.
You'll probably visit a few different wedding venues before making a final decision and it always pays to plan ahead and prepare a list of questions to help you navigate. This rings true especially when you bear in mind the diverse spectrum of venues you can choose from, whether it is rustic or urban!
Before whittling down your range of venues to a handful, you can expect to retain a lot of detail and information and it is very easy to forget to pose some necessary questions as your mind is still brimming with ideas for the event. To help facilitate this, we have compiled a list of essential questions to ask your venue hosts. Read on to keep abreast!
Is the Venue Licensed for Civil Ceremonies?
If you want your wedding ceremony and reception together in the same building, make sure a wedding license is valid for your preferred venue. If it turns out not to be the case, you can always do the formalities elsewhere and use the venue for the reception. Just bear in mind the fact that you will have two separate costs to factor in.
How Many Guests Can You Accommodate in the Day and the Evening?
Depending on your budget and how much you want to splash out on your big day, there are numerous offerings for larger venues. But understandably so, things can start to add up very quickly with a larger headcount, especially taking into account the catering costs for the wedding.
Try to determine an approximate guest list to have something to work with as Your guest list will hugely influence the size of your venue. You can use filters when searching online, to only show results for wedding venues that hold the capacity you need.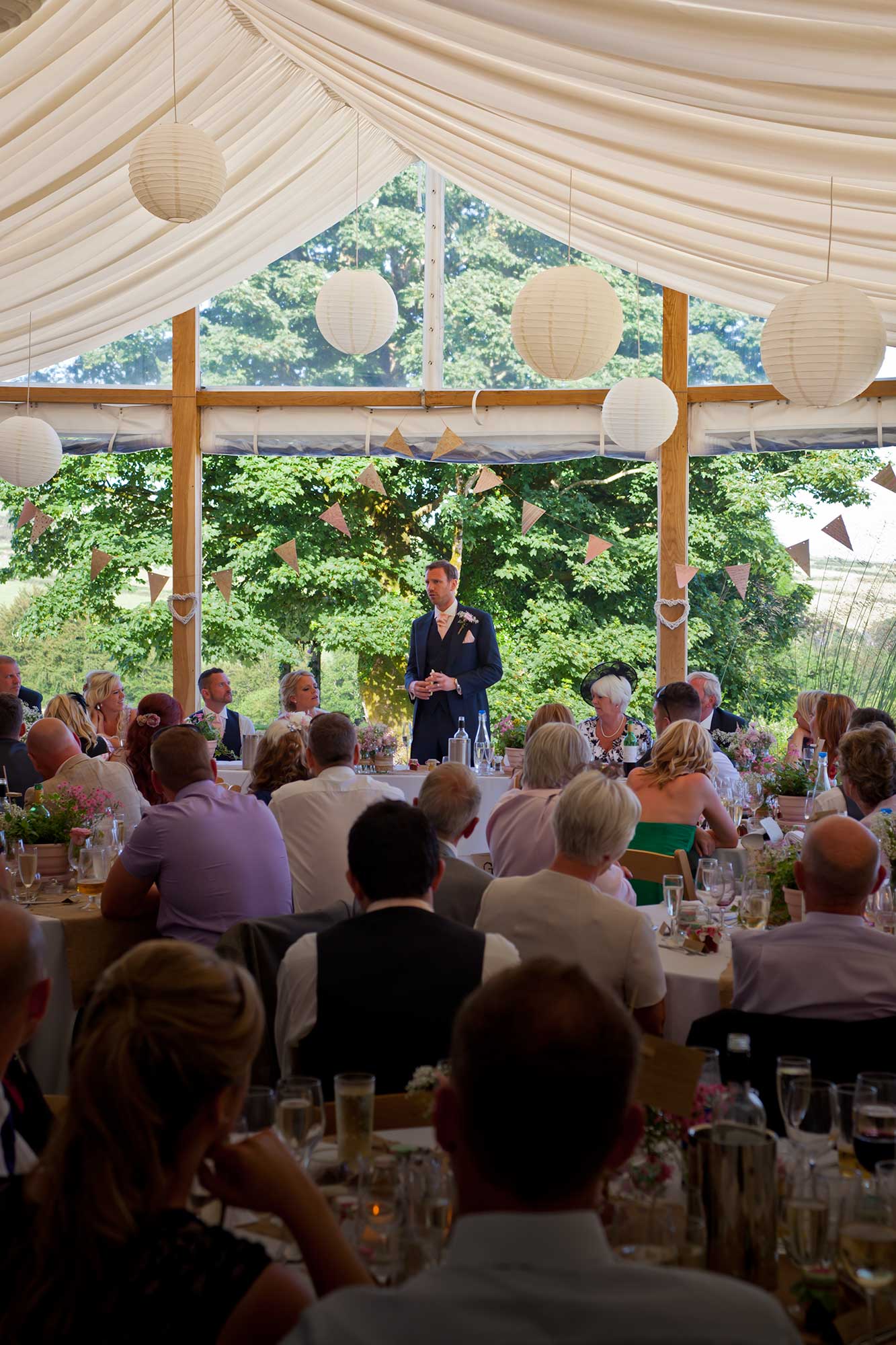 Trying to decide who to invite to your wedding?
Download our guest list planner guide to help manage your guestlist
Is the Wedding Venue Available for Exclusive Hire?
Venues differ in terms of how many weddings in one day will be booked in, who else is permitted on the premises of the site, and the hours set.
Largely speaking, it is more feasible to have a venue with exclusive hire in a country estate where large crowds are less of an issue. This may also depend on seasonality, as weddings in the Summer are a very popular call so this is worth bearing in mind.
As with each venue, it is all down to their set terms, 'exclusive' can have varying definitions wherever you enquire. Some venues may take it in the literal sense and allow you full use of the venue, parking and amenities for your designated time, whilst others will deign to allow you the use of one large room, and allow bookings at the same time in other parts of the building. Always make sure to verify this beforehand as it may put a dampener on your big day if you aren't made aware of this.
If you're looking for a private wedding venue where you're going to be the only couple to get married and you own the building, grounds and staff, make sure your venue is a 'exclusive use' one, particularly if it's a historic landmark or hotel.
Do You Have Accommodation On-Site?
This is important if you're getting married in a place that is not local to your family and friends. Various venues either offer a discounted room rate or have bedrooms in the wedding package, so make sure to ask what they can do for you in terms of rooms and costs. If they do not, are there any B&Bs or hotels in the area? Is there a reliable taxi service?
You'll be swamped with visitors requesting this! Finalise out check in and out times too! You should send an email or set up an accommodation FAQ with rates, dates to pay, how to pay, and the check in/out times on your wedding webpage.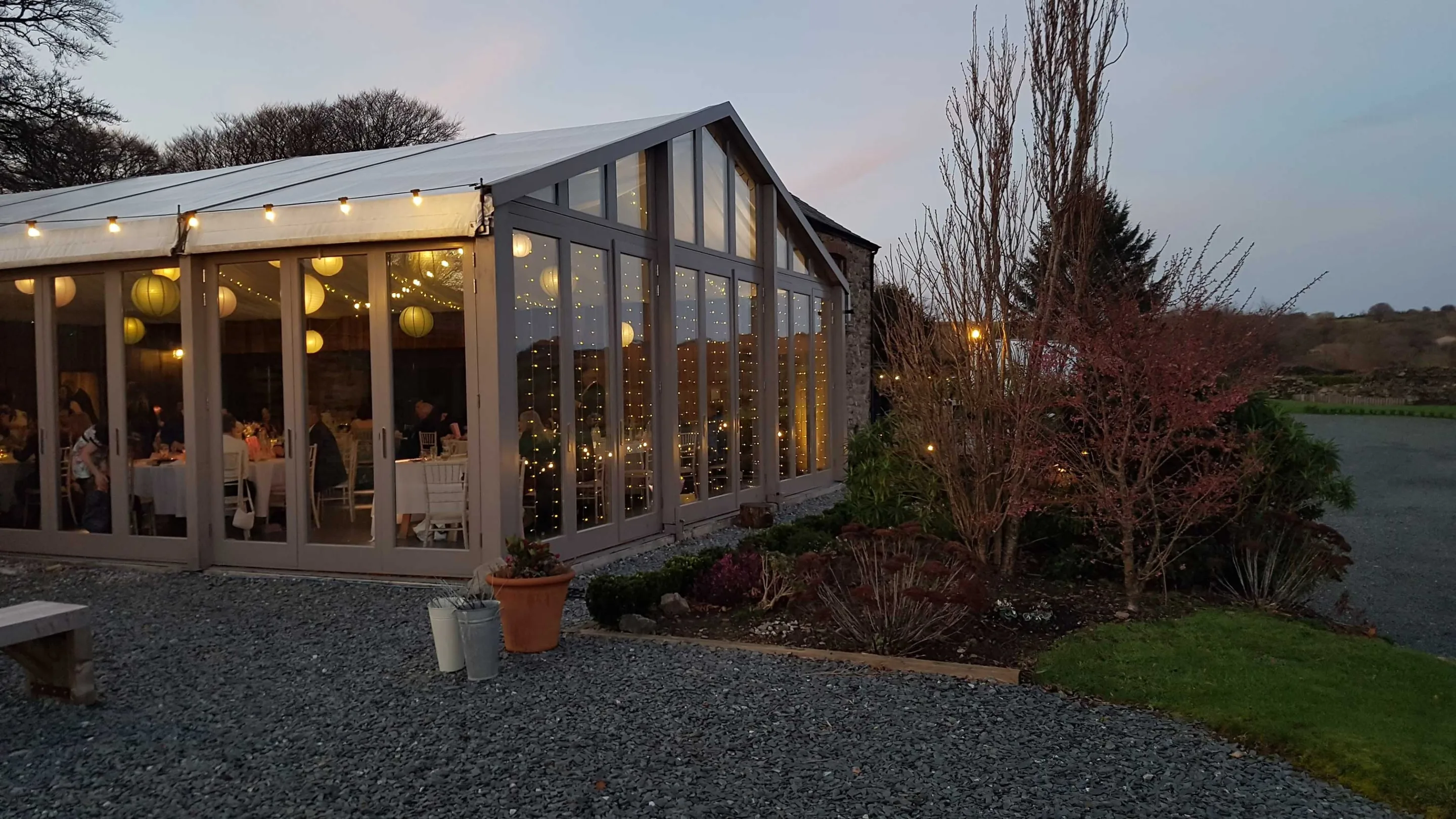 Will there be Ample Parking?
Check the parking situation at the venue if visitors will arrive by car to your venue. Are there local car parks or roads for visitors to park their vehicles if they don't have designated spaces, do they charge etc?
Similarly, it's nice to know whether the visitors should leave their vehicles overnight as it gives them a flexibility about how late they eat, if they plan to have a beer, or if they'll need to think more about taxis.
Download our ultimate Wedding Planner Checklist to help plan the perfect wedding.
What is the transition schedule From Ceremony to Reception Room?
If your reception is taking place in the same place as your ceremony, ask what will happen in the changeover and how long it will take. Will the staff set up the tables or will you need to plan for your bridesmaids and ushers to do this? What will you guests do in the in-between time? Is there a separate area for them to have drinks and take photos?
How Flexible are You With Timings?
Ask what will happen in the changeover and how long it will take if the celebration takes place in the same venue as your ceremony. Will the workers set up the tables or will you need to prepare to do something with the bridesmaids and ushers? What are the guests supposed to do in between? is there a different area designated for them to have drinks and take pictures?
What Menu Options Do You Have?
Are you going to have a set meal with one, two, three or four course options? Will there be a choice for each course?
This is especially true for people with allergies, in particular nut allergy sufferers, so nuts may have to be off the menu completely.
Do they sell gluten-free or vegan vegetarian dishes? It is vital that you let the venue know as soon as possible about your food needs or allergies so that they can ensure that they have enough options to provide your visitors with.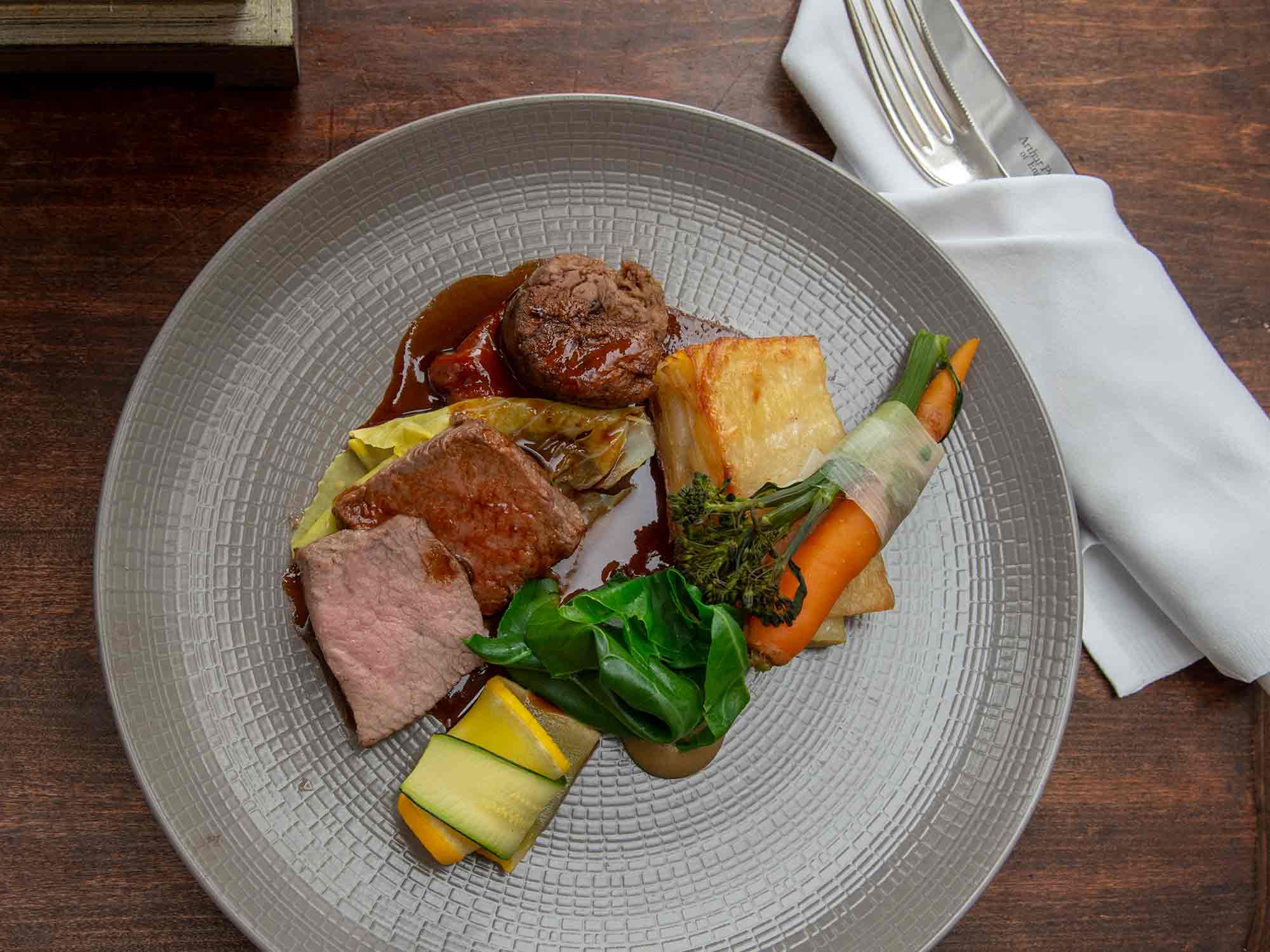 Are Crockery and Linen Included in the Price?
You'd be surprised how many people forget about this and then baulk at the cost. It's also worth asking what the crockery and table-cloths look like as they may not go with your theme and you might want to provide your own. Providing your own crockery and other table accessories will not only ensure that it matches your wedding theme, but it can also prove to be a substantial cost saver.
What Time Will Our Evening Reception Need to Finish?
Some venues close earlier than others, so make sure to have a set time in place and be sure not to overrun as you may risk paying a fine. Lights-out time is something you absolutely need to know before you send out wedding invitations and start booking suppliers for the big day. It's also worth asking if the bar stops serving at the same time, or if that's half an hour or an hour before.
Are There Any Venue Restrictions?
It's worth checking with your venue, as, although most are fully inclusive, there will be exceptions. This rings true for establishments such as breweries that could have an over 18s-only policy, so do factor this in when deciding on the invitation list. This would mean guests cannot bring their children to the venue, especially for older, historic properties which carry a lot of intrinsic value and may not want children running around.
Hopefully, this valuable guide will help you to be savvy in your choice making, and regale at having full control of your big day. You can actually start to imagine your big day with a little less stress!
Any other Questions you'd ask let us know in the comments