With all the changes to our industry in 2020 it was a welcome relief when we got the okay to start capturing moments on those special days again. Our first Covid wedding was for Anna and Chris, a couple from London who wanted to get married back in Devon where Chris grew up. To our delight they'd secured a venue unlike any other and we enjoyed it almost as much as they did! The big day took place at Lewtrenchard Manor nestled in a secluded valley beneath Dartmoor's wild tors. It dates back to the early 1600s and is steeped in history and tradition everywhere you look. To say it started us thinking about creative shots we could take and moments we couldn't wait to capture would be an understatement.
To make sure everything ran smoothly we met up with Chris and Anna a couple of weeks before their wedding to take a look at the venue together. We clicked immediately, fell in love with the surroundings, and could have spent the entire weekend walking the grounds if they'd have let us. It really was a sight that we will never forget and a setting that we hope to work in again soon. Every inch of the grounds and gardens gave us ideas for shots we'd like to take, none more so than the hidden Acer trees, the stream and a couple of charming little bridges that instantly stood out. Each one of them had to be woven into what we wanted to do, so we shared our ideas with the happy couple and starting tying everything together.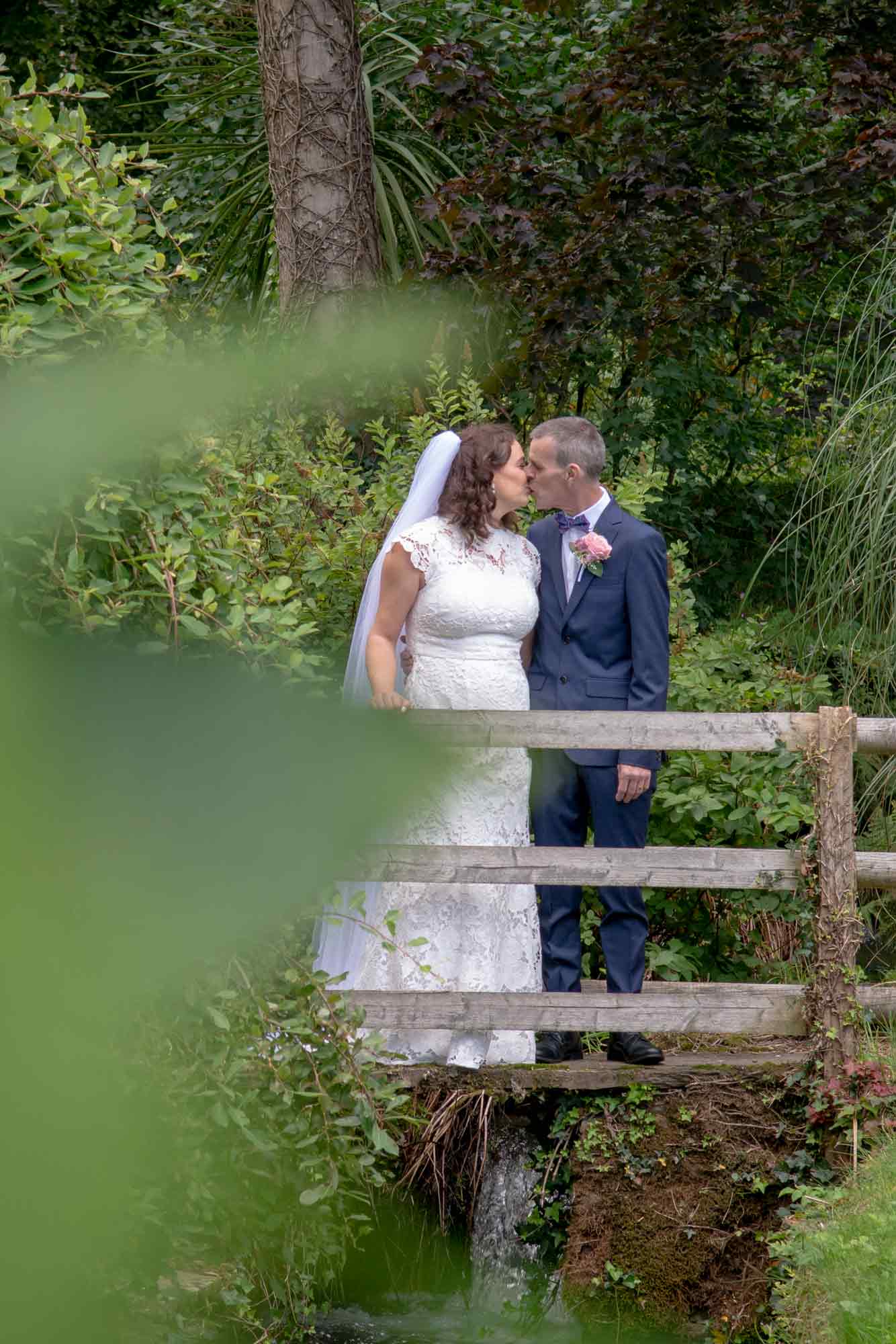 Covid restrictions meant there was going to be a maximum of 15 guests, social distancing would be in full flow, and the bride and groom would be the only ones exempt from face masks during the ceremony. Rather than let this put a dampener on things we worked with Anna and Chris to make it work, create moments they would never forget, and bring it all together in a way that made things that little bit more special than when we arrived. When the big day finally arrived the ceremony was performed in the Gallery — a grand room which instantly showcased the love Anna and Chris had for one another. Our job was to find the angles, light, and timing to make it all fit together in ways that they would love to look back on for years to come. After they tied the knot and embarked on a journey of a lifetime together we all sat down to a wedding breakfast that truly did the setting justice.
Download our ultimate Wedding Planner Checklist to help plan the perfect wedding.
Soup and fresh bread rolls, a delicious main, and of course some sticky toffee pudding to end things in style. This truly was the perfect way for Anna and Chris to celebrate their coming together as man and wife in a way that allowed them to forget about everything that was going on in the world and take the time to focus on one another. I couldn't have been happier for them, and you could just tell from the way they looked at each they were ready to move forward together. As the day came to a close I was left with a little time to stand and reflect on our first Covid wedding. While it had been different in so many ways to any wedding we had shot before, it was exactly the same in the most important way: the love between two people remained undimmed.
Lewtrenchard Manor is certainly a place that I want to visit again and again.
The world may have changed for the time being, but getting everything complete within two weeks of the big day is still the way we do things. The happy couples we work with deserve nothing less.