We have put together a series of useful handouts that will help you plan your wedding from getting engaged to a list of things you may not have considered to do after the wedding.
Writing a Groom's Speech – Do's and Don'ts
The Grooms speech is probably the easiest of the all the speeches that have to be given on a wedding day, there are a lot of thank you's to your families for helping with any arrangements for the wedding. 
Highlight people that have made a real difference in helping make your wedding as special as it is from financial contributions, to flowers or even help decorate the venue.  Everyone likes to feel appreciated. 
The groom's speech doesn't have to be very long and doesn't have to be funny, thats the job of the best man.  
Here are a few Do's and Don'ts when it comes to writing your Groom's Speech.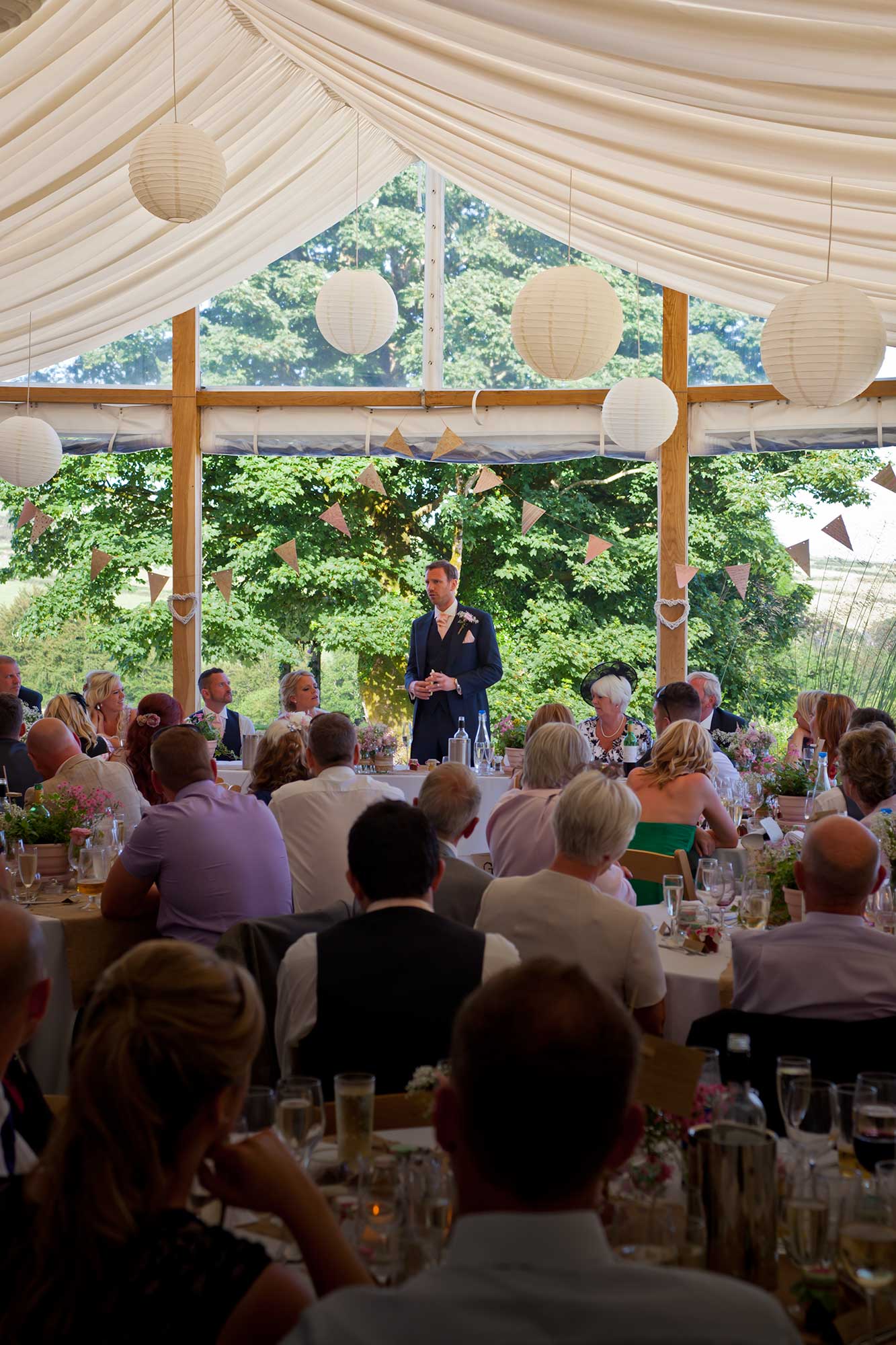 Thank the guests for attending, particularly those who have travelled from afar.

Mention any special guests, such as elderly relatives.

Thank the in-laws, particularly if they are hosting the wedding.

Mention your own parents, this is an opportunity to thank them for all those years of help and support.

Talk about the bride in a way that balances warmth with a little bit of humour.

Thank the bridesmaids for their support.

Introduce the best man.

Finish with a toast to the bride.
Spend more time building up the best man than the bride.

Waste too much time thanking people who've been paid to do a job.

List so many thank yous that the speech resembles a school register.

Talk for too long, generally, 10 mins is a good amount of time.

Forget this is a celebration of love, not an opportunity for a 10-minute comedy stand up routine.