It's March and the UK has entered into a national lockdown. To help we brought you the Covid 19 thirty day photography challenge which had tremendous support, so much so that we were asked if we could create another one for the second lockdown. 
We didn't want to just reuse the same challenge that we set in April so we have come up with something slightly different and shorter. This is our countdown to Christmas Advent Calendar. 
This Christmas photography challenge has a few choice themed categories to tie in with the current lock down restrictions including the Christmas bubble for families from the 23rd to the 27th December.
Use the hashtag #ukphotochallenge when posting your images and follow the hashtag to see what everyone else is posting. 
Enjoy getting creative with your camera again using the time we have been given productively.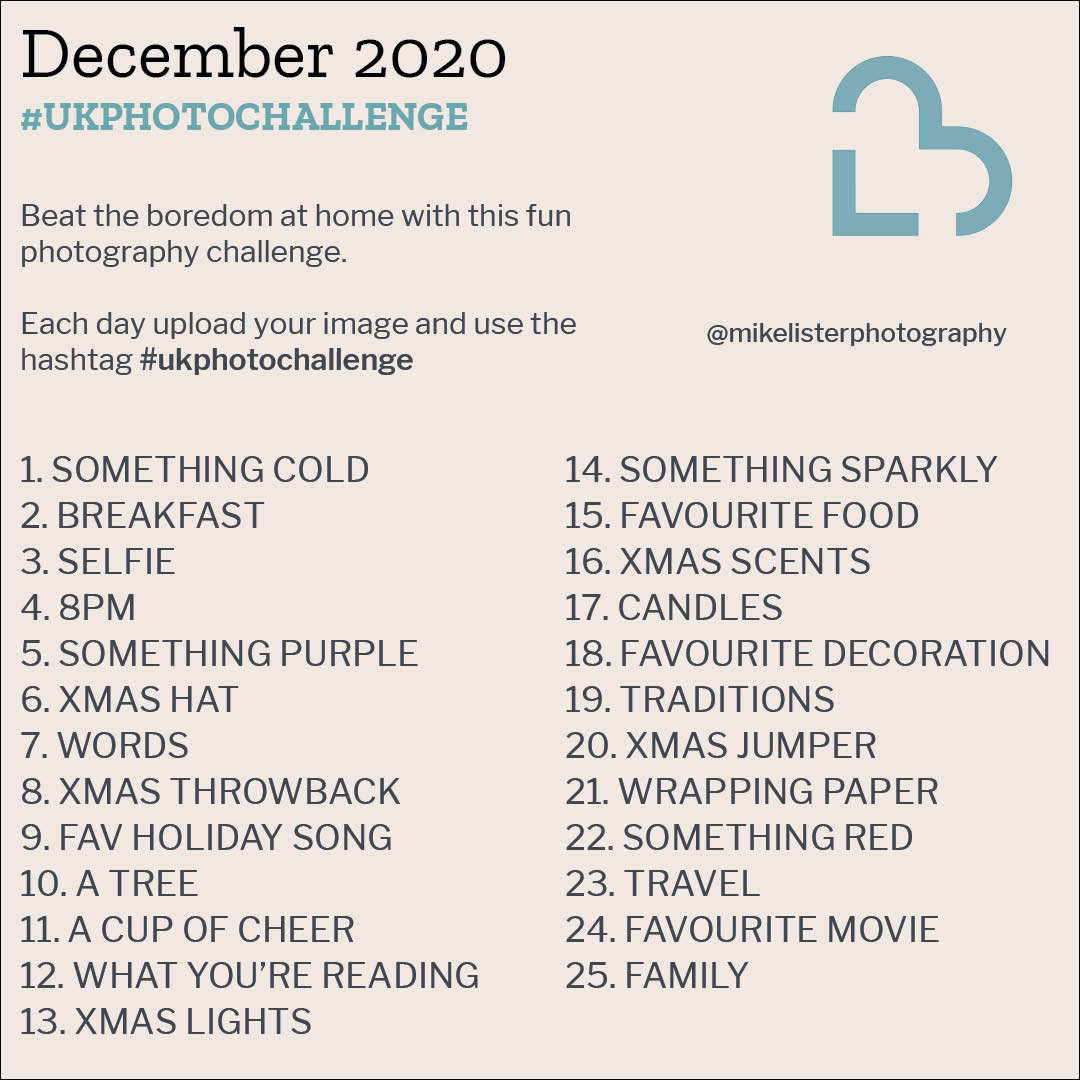 We will be taking part and actively encouraging everyone who took part in April to have a go as well as finding new inspiring photographers and creatives to pick up there camera and join in with the fun.
It doesn't matter who you are or what camera you have. It's all about being creative! Check out the photos below from Instagram for some of the amazing creativity from people across the country.
Remember to take a picture each day, post it on Instagram and tag it with the hashtag #ukphotochallenge 
Good Luck Everyone! 
Mike & the team